1.
This week, I did a little experiment (what can I say, I'm a chemist!)... I wore a skirt (and earrings!) every day this week. That's quite a feat for me! There's a post coming about why I did it and what I learned, but here is a sneak peek:
We'll just ignore how messy my apartment is...
2.
I went to another Washington Nationals game this week with one of my friends, Amy. We had a blast! The weather looked like it was going to storm like crazy, but it stayed clear all night. We got to cheer on the Nats to a win, and we both do love some men in uniforms. It was a fun night out!
3.
For some reason, I associate summer with reading good books. I just finished
An American Heiress
, recommended by
Elizabeth
. I have a couple of books from the library that are next on my to-read list, although I haven't decided what to read first. Do you have any good book recommendations to share?
4.
Guess what I did today on my wonderful day off?
Did you guess thrifting, because that's the right answer!! *Ding ding ding*
I hadn't planned on going crazy, but I did... and I got some great deals! I got 12 pieces of clothing for $52 (I wish I was as cool as
Katie
and knew the retail price for everything, but alas, I will just bathe in the beauty of knowing that I got amazing deals).
And, because it is a universal truth that women love to show-and-tell their purchases, I'm going to share them all with you.
I know, you're so excited! I can see your excitement shining through the interwebs.
... and I just lost any man who was reading this post... which is probably good, because this was turning into a very girly post.
5.
(Top left, going clockwise): Dana Buchman shorts, Eddie Bauer shorts (they're actually light blue, silly picture),
J. Crew shorts, The Loft skirt, fun scarf, and The Loft skirt!
Aren't they cute?! The shorts are classy and comfy, and the skirts look brand new. I love the print on the scarf, it's very me!
Following the end of my last Quick Takes, here's my next
craft project
: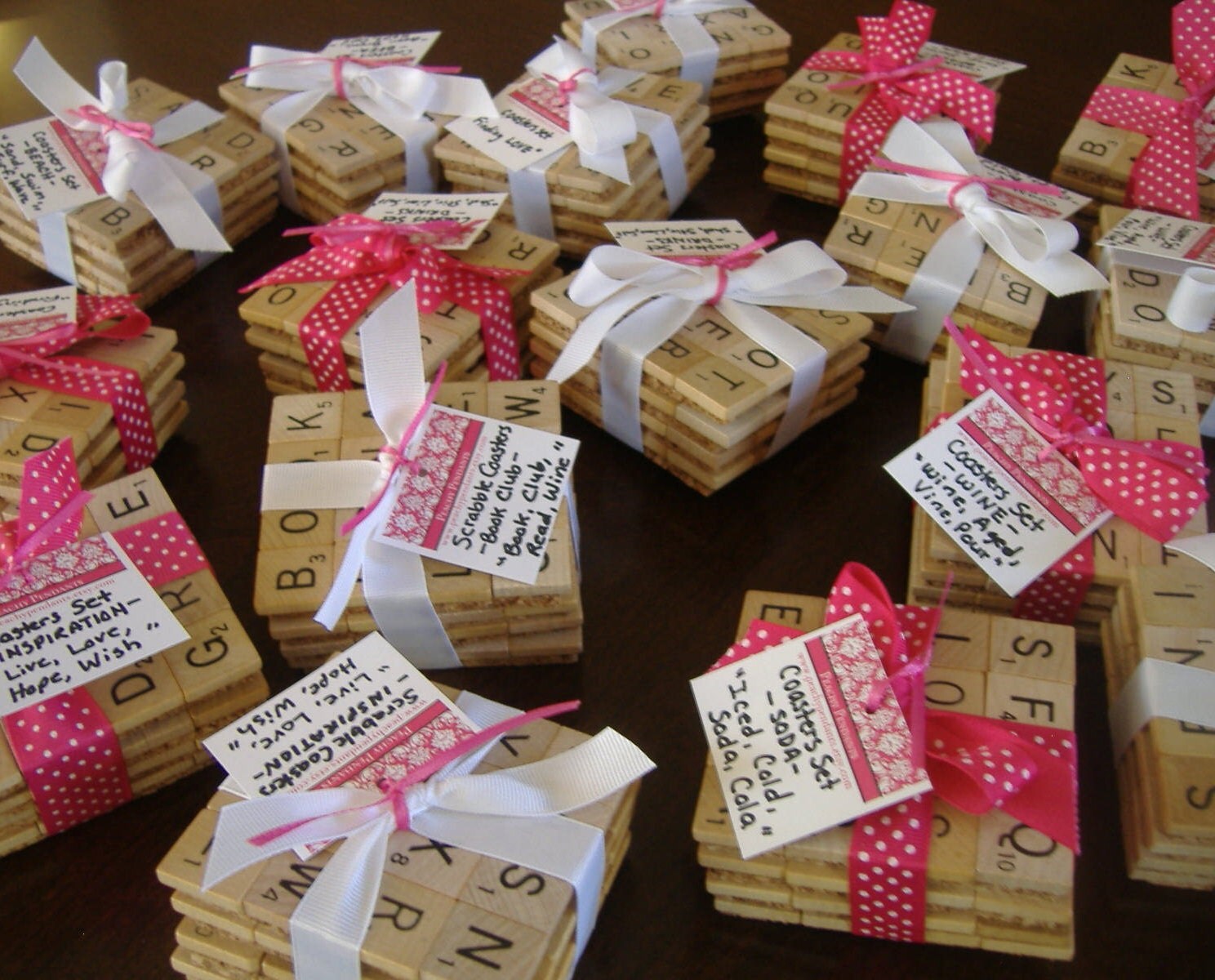 Last time I went thrifting, I picked up an old edition of Scrabble that I plan to use for fun craft projects. This is the first on my list! The only thing I have to do is decide what words/themes I want for my coasters... do you all have any suggestions? I'm shooting for 4 letter words... but the clean kind ;)
Thanks to
Jen
as always for hosting!